Vinyl Windows in West Caldwell NJ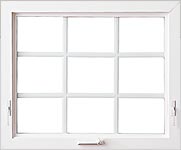 If you're a homeowner looking for replacement
vinyl windows in West Caldwell
NJ, it's important to choose a contractor who will not just provide attractive products, but also reliable service and exceptional support.The professionals at CKG Contractors Inc. have built a business based on quick response, quality workmanship, reasonable pricing, and a commitment to 100% customer satisfaction.
Choosing Vinyl Windows in West Caldwell NJ
With so many window options to choose from, we can help you choose the best style, material, and energy efficiency for your needs.
Vinyl windows in West Caldwell
NJ are a primary choice in durability: they are very low-maintenance, energy efficient and a great value. Some of our recommended brands include CertainTeed, American Craftsman, Pella, Silverline, and Marvin. You can be assured that CKG Contractors Inc. will install your
vinyl windows in West Caldwell
NJ accurately and with precision. You can rely on over 10 years of an impeccable reputation to be sure that your windows are installed properly.
Contact Us Today For Your Replacement Vinyl Windows in West Caldwell NJ
You'll be surprised at what a difference we can make to your home and how affordable new vinyl windows in West Caldwell NJ can be. Give us a call and let us give you a free estimate. You can reach us at 973-599-0811