Vinyl Windows in Verona NJ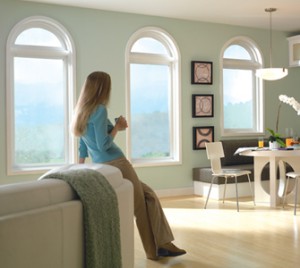 Many homeowners are looking for replacement
vinyl windows in Verona
NJ that will not only transform the look of their home, but that will also bring added measures of energy efficiency and cost savings. With so many different vinyl windows available to choose from in Verona this wish is not out of reach.
How To Choose Vinyl Windows in Verona NJ
Choosing which product is the best fit for your home and budget can seem like a daunting task.
Vinyl Windows NJ,
a service of CKG Contractors Inc, is very knowledgeable about
replacement
vinyl windows in Verona
NJ and can make this process easy for you. We can show you how to replace your current windows with new vinyl windows that perfectly accent your home's unique exterior, while bringing warmth, light and energy efficiency to your interior. We offer many top brands of vinyl windows:
American Craftsman, Pella, Silverline, CertainTeed, Marvin
and more. At CKG Contractors Inc, our customers come first. Working closely with one of our window professionals, we will help you choose
vinyl windows in Verona
NJ that are perfect for your home, as well as your budget. But selecting the right
vinyl windows in Verona NJ
is only part of the equation as you look to complete your home improvement
vinyl window
project. The most important part is the
vinyl window installation
. This is where CKG Contractors Inc. rises far above our competition. Our priority is your 100% satisfaction. We are a business that is committed to the highest standards of excellence and ethics which bring value to our customers, industry and community.
Contact Us Today For Your Replacement Vinyl Windows in Verona NJ
Call today to schedule a no-cost estimate on replacing the windows in your Verona, New Jersey home. You can reach us at
973-599-0811