Vinyl Windows in Basking Ridge NJ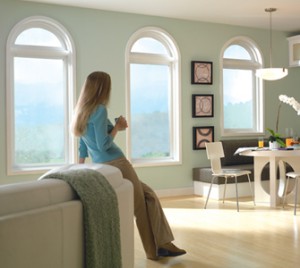 Are you looking for
vinyl windows in Basking Ridge
NJ? Do you need to replace your cold, drafty windows or do you want to enhance the appearance of your Basking Ridge, NJ home? The professionals at CKG Windows can help you choose the right vinyl replacement window that fits your style and matches your budget.
Vinyl Windows in Basking Ridge NJ
Studies show that 70% of your energy loss is through the openings in your home.
Vinyl replacement windows
are a popular choice in Basking Ridge, New Jersey. They can significantly reduce your home's energy costs because they insulate your home from the extremes of both hot and cold temperatures. In addition, they are easy to install and require little effort to maintain.
Brands of Vinyl Windows in Basking Ridge NJ
When shopping for
vinyl windows in Basking Ridge
NJ, it's easy to get the look you want at an affordable price. We offer many top brands of vinyl windows:
American Craftsman, Pella, Silverline, CertainTeed, Marvin
and more. When the time comes to replace your windows, you can feel absolute confidence in choosing CKG Contractors Inc. We have served the Basking Ridge, NJ area since 1999. We stand behind our work and your satisfaction is 100% guaranteed.
Contact Us Today For Your Replacement Vinyl Windows in Basking Ridge NJ
Call today to schedule a no-cost estimate on replacing the windows in your Basking Ridge, New Jersey home. You can reach us at
973-599-0811